Pack Print International (PPI) in 2023
22-08-2023

Exhibition introduction
2023 Pack Print International (PPI) in Bangkok, Thailand, exhibition time: September 20-23, 2023, exhibition location: Thailand-Bangkok-88 Bangna-Trad Road, Bangna, Bangkok 10260-Bangkok International Trade Exhibition Center, sponsor: Messe Düsseldorf, Germany, holding period: every two years, exhibition area: 15,000 square meters, exhibitors: 16,360 people, the number of exhibitors and participating brands reached 243.
Pack Print International is one of the largest packaging and printing industry exhibitions in Thailand, jointly organized by the Thai Printing Business Association and the Thai Packaging Association. Held every two years in Bangkok, Thailand, the exhibition attracts hundreds of exhibitors and thousands of visitors from all over the world.
The exhibition showcases the latest packaging and printing technology, equipment and materials, including products and services in cartons, paper bags, plastic bags, bottles, jars, stickers, labels, color boxes, gift boxes, etc. Exhibitors can display their products and technologies at the exhibition, communicate with packaging and printing industry professionals from all over the world, expand their business and explore the market.
In addition, Pack Print International also provides a variety of professional services and supports, including consultation and assistance in packaging and printing design, packaging and printing consulting, packaging and printing engineering, etc., to help exhibitors and visitors better understand the packaging and printing industry and market, improve business level and competitiveness.
Pack Print International started in 2007 and has become an important event and professional platform for Thailand's packaging and printing industry. Various activities will also be held during the exhibition, such as industry seminars, new product launches, technical exchange meetings, etc., to provide exhibitors and visitors with more business opportunities and industry information.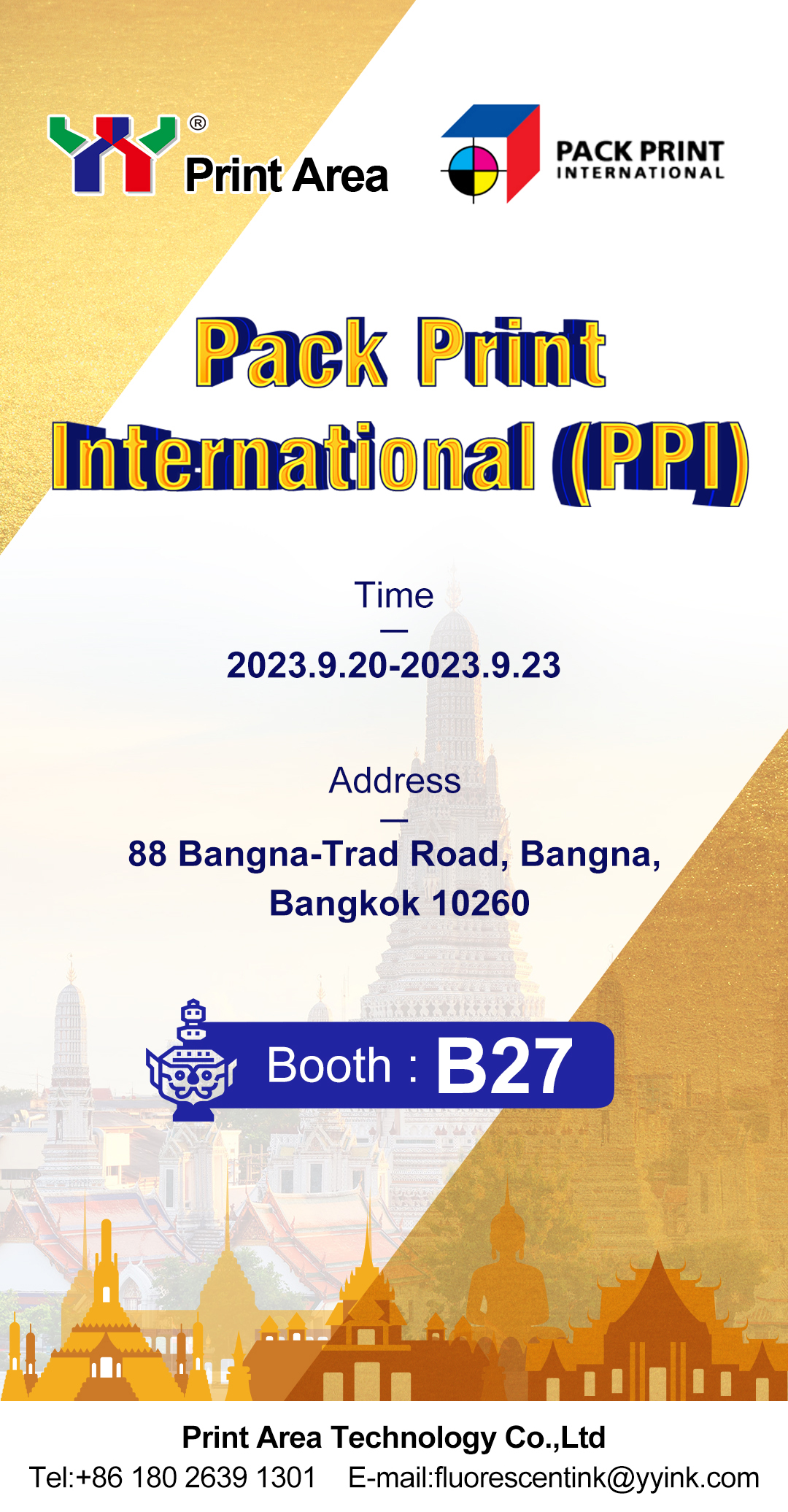 Range of exhibition
Materials: Packaging materials, paper and cardboard products, soft plastic products, molded plastics, metal products, glass, ceramic products, and wooden product packaging materials (export packaging, mixed packaging materials packaging auxiliary equipment) Classes, and safety aids, marking and labeling aids, wet labels, adhesive labels, miscellaneous marking and labeling aids, antioxidants and desiccants, filling materials, sealing materials, sealing aids, packing tape, miscellaneous auxiliary packaging.

Machinery and equipment: packaging machinery, paper packaging, cardboard, corrugated cardboard product packaging, flexible plastic product packaging, molded plastic packaging, metal product packaging, glass, ceramic product packaging processing machinery, unpacking machines, filling and filling Processing machines, machine accessories, mixing machines and tools, candy packaging machinery and equipment
Tags: label marking, label and packaging item printers, metal label printers, bulk labels, folding boxes, foam card printers, other label and packaging item printers, label and packaging item printing design software, label machines, adhesive labels Machines, wet labeling machines, hybrid labeling machines, marking tools, inkjet systems, laser marking systems, thermal sensing printing systems, hot stamping and blind stamping systems, hybrid marking tools
Pavilion information
Bangkok International Trade & Exhibition Center
Venue area: 30,000 square meters
Pavilion Address: Thailand - Bangkok - 88 Bangna-Trad Road, Bangna, Bangkok 10260