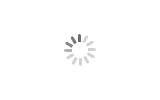 Flexo Fabric Rotary Label Printing Ink
Brand Ink Love
Product origin Guangdong,China
Delivery time 5-7 days
Supply capacity 1-100 ton
Fabric Ink Characteristics--No odor, strong ink coloring, smooth and flat ink surface, good ink on flexible plate, moderate drying speed. The printed products are resistant to washing without fading, can withstand strong water washing, stone washing, enzyme washing, etc., and can completely replace similar imported inks.
Download
Flexo Fabric Rotary Label Printing Ink
Flexo Fabric Rotary Label Printing Ink
★ Safety standards:
Passed Oeko-Tex 100 certification, passed EU RoHS environmental protection standard test, and passed US EN71-PART3 test. Formaldehyde-free, APEO-free, phthalate-free plasticizers, PVC-free, meet European and American environmental protection and non-toxic standards.
★ Scope of application:
Applicable to all flexo cloth label printing machines. The substrates are various textile and chemical fiber products, trademark tapes, gimmicks, ribbons, snow gauze tapes, thread tapes, ribbons, selvedge tapes, polyester tapes, and cotton tapes.
★ Instructions for use:
1. Please fully stir the ink before use;
2. Please use special odorless diluent, and adjust the dilution within 3 ~ 10%;
3. In order to improve the adhesion, 3 to 10% of the special hardener can be added. After adding, it must be fully stirred. The ink can be used for 4 hours (otherwise it will not be used because the ink is solidified, so please be careful not to reconcile it once. Many), need to be fully dried after printing;
4. The conventional drying methods are: hot air blowing and drying. After the printed trademark tape is fixed in a constant temperature oven, it can achieve extremely high color fastness. Ribbons and woven tapes are dried in a 100 degree oven for 4 hours (120 degrees and 2 hours). Nylon, cotton tape, and polyester are dried in an 80-90 degree oven for 4-8 hours to achieve high water resistance and resistance. The effect of dry cleaning. The drying, adhesion and ink film characteristics of the ink are related to the drying temperature and time.