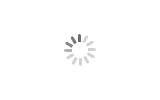 Inklove UV Offset Printing Ink
Brand Ink Love
Product origin Guangdong,China
Delivery time 5-7 days
Supply capacity 1-100 ton
UV offset printing ink is a high-viscosity slurry fluid. The resin used in the production of offset printing ink binder mainly includes epoxy acrylate, urethane acrylate and so on. Depending on the boiling range, there are many different grades of ink oil. The colorants of UV offset printing inks are generally pigments, including organic pigments such as magenta, titanium blue, and inorganic pigments such as titanium dioxide and carbon black. After mixing the binders, pigments, fillers and additives, they are dispersed on the grinder to obtain the finished UV offset printing ink.

UV offset printing ink has a high solid content, and the ratio of pigment to binder before curing is similar to that of ordinary offset printing ink, so it was first applied in offset printing. UV offset printing ink curing has no penetration problem, not only can be printed on paper, but also can be printed on non-absorbent printing materials.
Download
Inklove UV Offset Printing Ink
Inklove UV Offset Printing Ink Ink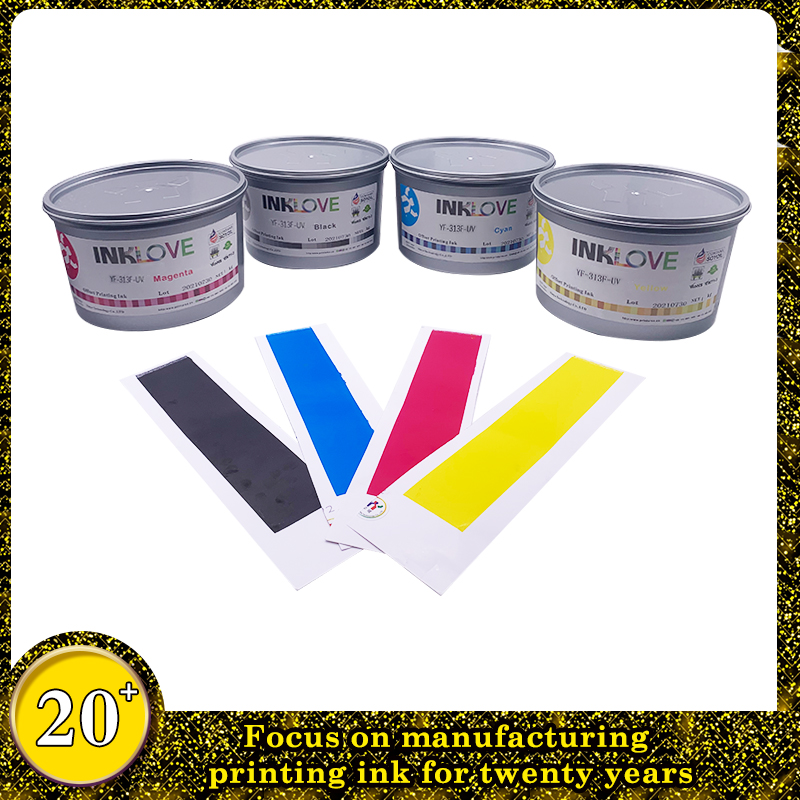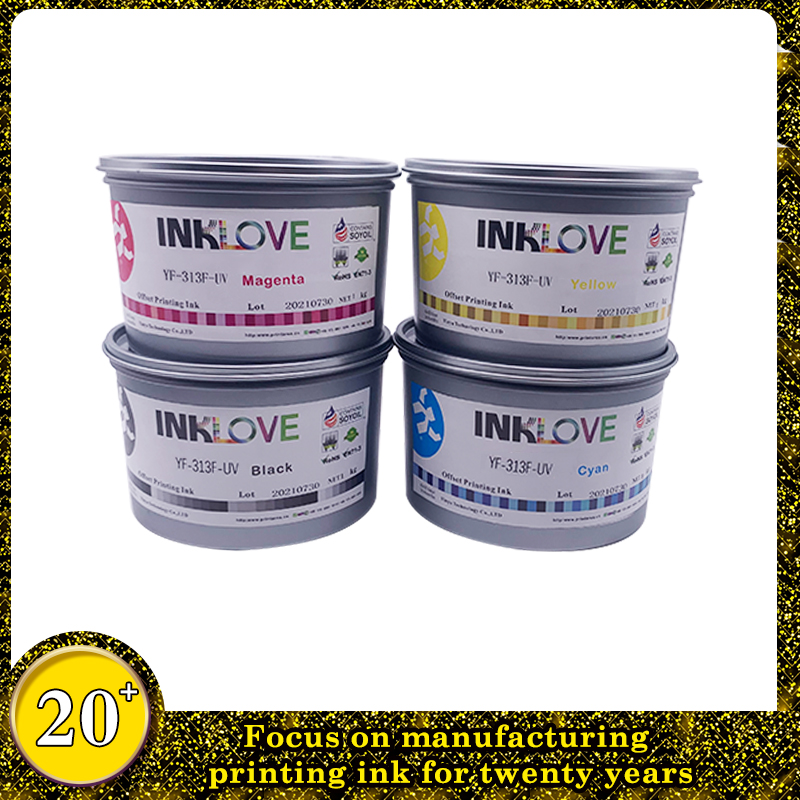 Feature
UV offset printing inks refer to inks suitable for offset printing machines. Offset printing machine is also called flatbed offset printing machine, solid UV offset printing ink is also called flat printing ink. According to different types of offset presses, it can also be divided into four types: offset plastic ink, offset metal ink, offset frosted ink, and offset scented ink.
Color:Cyan,Magenta,Yellow,Black,Green,Blue,Red and so one.Any color can be customized.
Package:1kg/vaccum can,12 cans/carton
Ink Lab