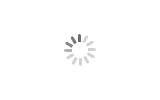 YF-313F UV Ink for Offset Printing CMYK
Brand Ink Love
Product origin Guangdong,China
Delivery time 7-15 days
Supply capacity 1-100 ton
UV offset printing inks are independently produced by Print Area.
Compared with ordinary offset printing inks, UV offset printing inks have stronger adhesion and are more suitable for printing on products that require high adhesion, such as PVC and thick paper.
We can also improve and customize according to customers' special needs for colors, so as to provide customers with the most satisfactory quality.
Download
YF-313F UV Ink for Offset Printing CMYK
YF-313F UV Ink for Offset Printing CMYK
Product Description