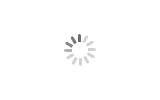 High Gloss Pantone Offset Ink
Brand Ink Love
Product origin Guangdong,China
Delivery time 5-7 days
Supply capacity 1-100 ton
Pantone Offset Printing Ink is widely used in all kinds of packaging, posters and so on.
Inklove Offset Printing Ink soybean composition is very high, is a kind of environmental protection, solvent based .ink.Every month we sell 1 ton of pantone spot ink to customers at home and abroad.
We have our own spot color research center, our factory engineers have more than 20 years of printing experience, if you want to customize the color, you can send your sample or tell us the Pantone number, so we can customize the color you want.
Download
High Gloss Pantone Offset Ink
Inklove Pantone Color Offset Printing Ink
Description:
Pantone Offset printing Ink on any paper surface,like Package ,Poster ,Book,Magazine and so on .
Our Pantone Offset ink is good use on offset printing,like Heidelberg,Komori,KBA, etc.
Features :
Based on Pantone Card
Solving the solution of bleeding color for traditionally pantone offet color
Easy to facilitate in the processing of postpress
Hard to change color
offset printing ink
this kind of offset printing ink has a good effect on offset printing

Package :
1kg/can, 12 cans/carton
2.5kg/can ,6can /carton