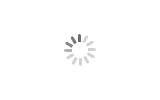 Offset Sublimation Ink
Brand Ink Love
Product origin Guangdong,China
Delivery time 5-7 days
Supply capacity 1-100 ton
The patterns printed by the offset sublimation transfer process are rich in layers, bright colors, ever-changing, small color difference, good reproducibility, images will not fall off, crack and fade, and are wear-resistant and light-resistant, so sublimation heat transfer products are more durable advantage.
Excellent ink balance, clear dot restoration, fast complete fixation, and stable on-board. It can achieve the effect of designing patterns and is suitable for mass wholesale production. The transfer process is processed by a heat transfer machine (heat and pressure) to transfer the exquisite pattern on the transfer film to the surface of the product. After the formation, the ink layer and the product surface are dissolved into One, lifelike and beautiful, greatly improving the grade of the product. Products that have been maturely developed using thermal transfer technology include: clothes, cloth bags, hats, pillows, mouse pads, coasters, pennants, mirror boxes, etc. hundreds of products.
Download
Offset Sublimation Ink
Offset Sublimation Ink
Sublimation Ink Feature:
Offset sublimation ink is a kind of thermal transfer ink. This process is to print the ink on paper and then transfer it to the substrate. According to the sublimation characteristics of the dye after the sublimation ink encounters high temperature, the sublimation of the ink is inside the substrate instead of on the surface. Under certain conditions of temperature, pressure and time, the ink sublimates into a gas phase and transfers it from the printed paper to the fabric (such as sportswear, non-woven bags, clothing, handicrafts, layered metal, etc.). The gas phase sublimation and diffusion effect enters the interior of the fabric to achieve the purpose of coloring.
Color:Cyan,Magenta,Yellow,Black
Package:1kg/can,12 cans/carton