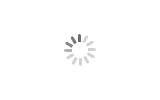 High Quality Offset Sublimation Ink for Cloth
Brand Ceres
Product origin Guangdong,China
Delivery time 5-7 days
Supply capacity 100000 kg
Sublimation ink is a thermal transfer ink, this process is to print the ink on the paper and then transferred to the substrate. According to sublimation of dye sublimation of dye-sublimation ink, the ink is sublimated within the substrate, not the surface. In a certain temperature, pressure and time of the circumstances, the ink into the vapor state sublimation transferred from the printing paper onto the fabric (such as: sportswear, non-woven bags, clothing, handicrafts, add layers of metal, etc.) Vapor sublimation diffusion into the interior of the fabric, so as to achieve the purpose of coloring. No impression after printing
Download
High Quality Offset Sublimation Ink for Cloth
Specification
Transfer temperature 190-220 ℃
Transfer pressure 0.5kg / cm2
Transfer time: 20-40s
Color Series: red, yellow, blue, black
Printing materials: coated paper, coated paper, offset paper, cardboard.
Scope of application: apply to leaflets to the monochrome machine, two-color or multi-color offset printing press.
Product Features: 1, to adapt to medium and high-speed printing needs;
2, under normal circumstances can guarantee 36 hours printing ink fountain does not conjunctiva.
Tips before use: Before using a demo sample printing plate, such as small deviation, and then determine the proofs plate printing. Because the sublimation ink gas phase coloring, it can not print the proportion of ordinary printing.
Usage and precautions
1, under normal circumstances, can be used directly on the machine;
2, due to temperature, paper, printing speed and other factors, can be adjusted according to the following rules;
(1) accelerated drying, can be mixed desiccant, the amount of 0-2%;
(2) with a dedicated flush indifferent;
(3) adjust the liquidity, available # 6 printing varnish, dosage 0-5%;
(4) drop paper viscosity, the basic mobility remained unchanged, the available detackifier, the amount of 0-5%;
(5) At the same time reduce the viscosity and viscosity, can add 52-94, dosage 0-5%.