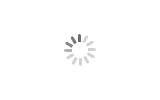 Inklove Screen Printing Optical Variable Ink Green to Blue
Brand Inklove
Product origin Guangzhou,China
Delivery time 7-15 working days
Supply capacity 50 ton per one month
Optically variable ink is also called optically color-changing ink and chameleon. The printed product color block presents a pair of colors, such as red-green, green-blue, gold-silver and so on. When looking directly or sideways under white light, as the viewing angle of the human eye changes, it presents two different colors. The light change characteristics are strong, the chromatic aberration changes greatly, and the characteristics are obvious.

It can be recognized without any equipment and the color angle effect is impossible. Reproduced with any high-definition scanner, color copier and other equipment, the printing features cannot be imitated with any other ink and printing method, and the anti-counterfeiting reliability is extremely strong, so it is designated by many countries in the world for the most stringent and difficult requirements. For the anti-counterfeiting of the largest currencies and securities, some well-known manufacturers have also used them for packaging anti-counterfeiting.
Download
Inklove Screen Printing Optical Variable Ink Green to Blue
Inklove Screen Printing Optical Variable Ink
Optical Variable Ink Types:

Optically variable materials are widely used in the field of printing inks. According to their different uses, there are water-based inks, ink-based inks, plastic inks, and interference inks.
Features of anti-counterfeiting digital printed with optically variable ink:

*The color can be developed quickly in the sun, and the colorless state can be restored in a short time after shading (different colors have different colors, yellow can be completed in an instant after 2 to 3 minutes);
*Dispersion performance, can get uniform color printing;
*Good color rendering and friction fastness;
*This water-based ink is a liquid type ink;
* Good storage stability and easy operation.