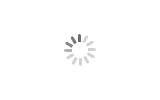 Screen Printing Optical Variable Magnetic Ink Purple to Green
Brand Inklove
Product origin Guangzhou,China
Delivery time 7-15 working days
Supply capacity 50 ton per one month
Optically variable magnetic ink is more magnetic than optical variable ink, but it was very different.

When the viewing angle changes, the light and dark of the image in the area will shift, and the effect of flow will occur at the same time, during which the color will gradually change. What it embodies is unique and dynamic.
Download
Screen Printing Optical Variable Magnetic Ink Purple to Green
Screen Printing Optical Variable Magnetic Ink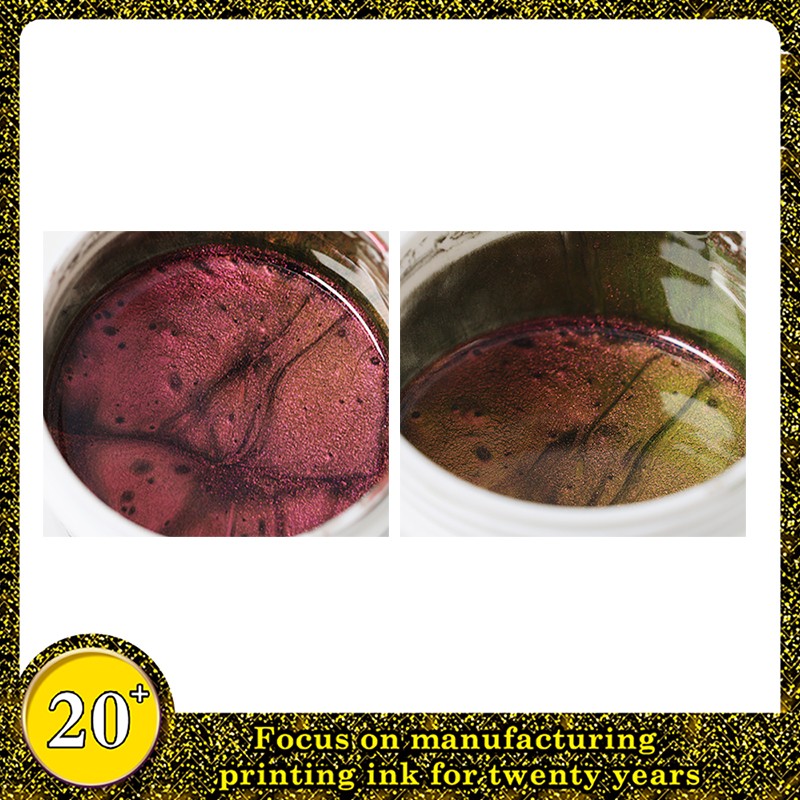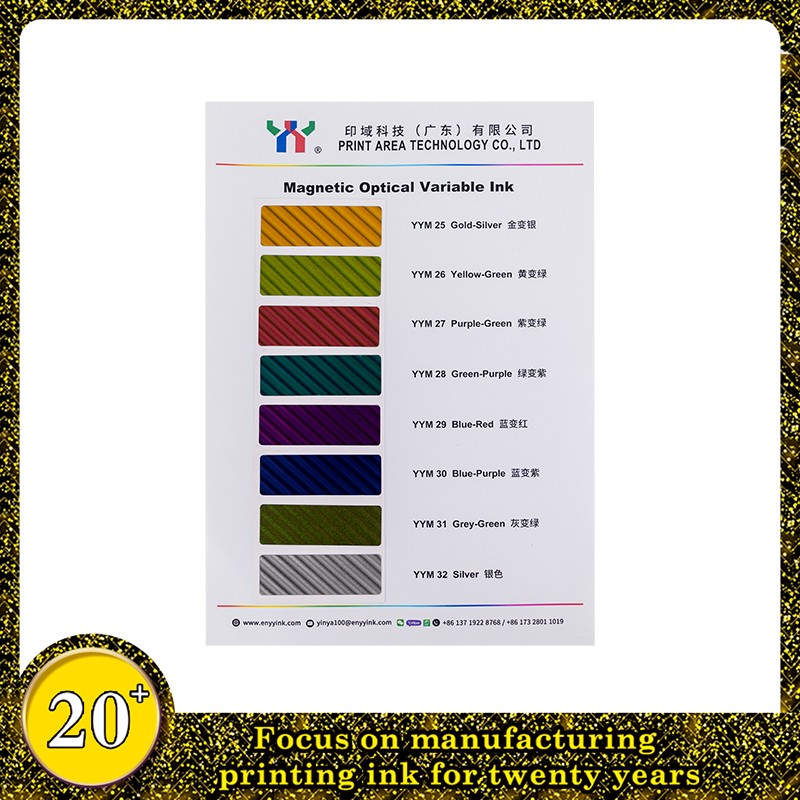 Product introduction:
3D magnetic optically variable ink: The printed color block printed by magnetic optically variable ink presents a pair of color changes. When viewed from the front or side under white light, it presents two different colors with the change of the viewing angle of the human eye. Under the action of a specific magnetic field, the magnetic powder wrapped by the magnetic light-changing raw material is oriented and arranged with the action of the magnetic field, forming a specific light-changing effect, such as 3D cat's eye, three-dimensional beam effect, etc. The effect printed by magnetic optical variable ink has strong optical variable characteristics, large color difference changes, and obvious features. It can be recognized without any equipment. Its color angle effect cannot be reproduced by any high-definition scanners, color copiers and other equipment. The printing features cannot be imitated by any other ink and printing method, and the anti-counterfeiting reliability is extremely strong, so it is designated by many countries in the world for the most demanding and difficult anti-counterfeiting of currency and securities, and is also used in packaging anti-counterfeiting .

Product parameters:
Original Place:
Guangdong,China
Brand:
Inklove
Item No.:
YY
Anti-counterfeiting principle
Interference principle
Net Weight
100g;1kg
Tinting power

100%

Fineness
20μm
Viscosity
30s
Fluidity

≥ 25mm

Dryness

≤ 15

Fixation speed

≤ 100min

Shelf life

1 year

Color
See Color Sheet
Hazardous chemicals or not
No

Best printing method

Silk screen printing, gravure printing

Applicable Object
Screen printing, gravure printing, transfer printing, pad printing, spraying (drying method UV or self-drying)
Anti-counterfeiting principle
(1) Anti-counterfeiting principle of 3D magnetic light-changing ink
Inks made of magnetic optically variable pigments are called magnetic optically variable inks. The printed product effect after fixed magnetic curing under a specific magnetic field. The sun shines on the surface of the product. Using the principle of optical interference, the 3D stereoscopic effect and color changes can be seen by deflecting the product angle.
Printing method:
Screen printing, gravure printing, transfer printing, pad printing, spraying and other methods.
Printing material:
Paper, cloth, metal, glass, ceramic, plastic and other materials.
Drying method:
Self-drying, UV curing.
Applications
Currency, financial bills, cards, anti-counterfeiting marks, etc.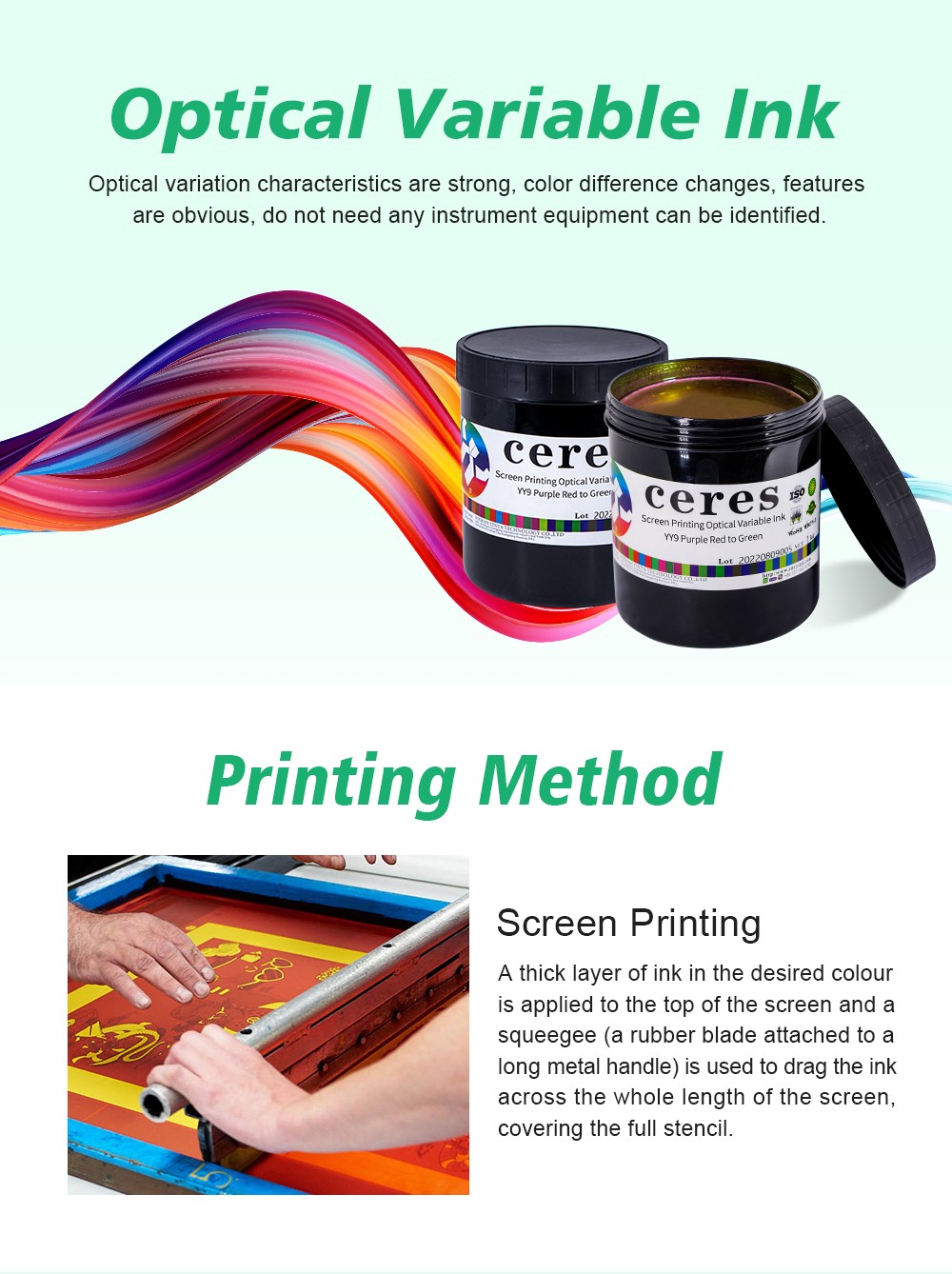 Proofing is usually 3-5 working days.If you order reach or exceed behind MOQ quantity,proofing fee refunded.If not reached behind MOQ quantity,proofing fee will be taken by you.
...more