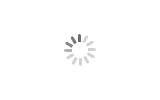 UV Fluorescent Ink for Offset Printing
Brand Ink Love
Product origin Guangdong,China
Delivery time 5-7 days
Supply capacity 1-100 ton
UV fluorescent inks are suitable for printing on paper and vinyl films. Since inorganic phosphors emit light from crystals, if the pressure is too high, the crystals can be broken, thereby reducing the brightness of the light. Therefore, relief printing is generally not used, and it is very suitable for screen printing and gravure printing.
The rheological properties of most UV fluorescent inks are plastic flow and low viscosity. This characteristic determines that the printing process is very different from the printing process of ordinary inks. Before use, the ink roller, ink tank, printing plate and other related parts must be thoroughly washed to avoid mixing with other colors. If conditions permit, it is better to keep special equipment and replace with new ink rollers.
Download
UV Fluorescent Ink for Offset Printing
UV Fluorescent Ink for Offset Printing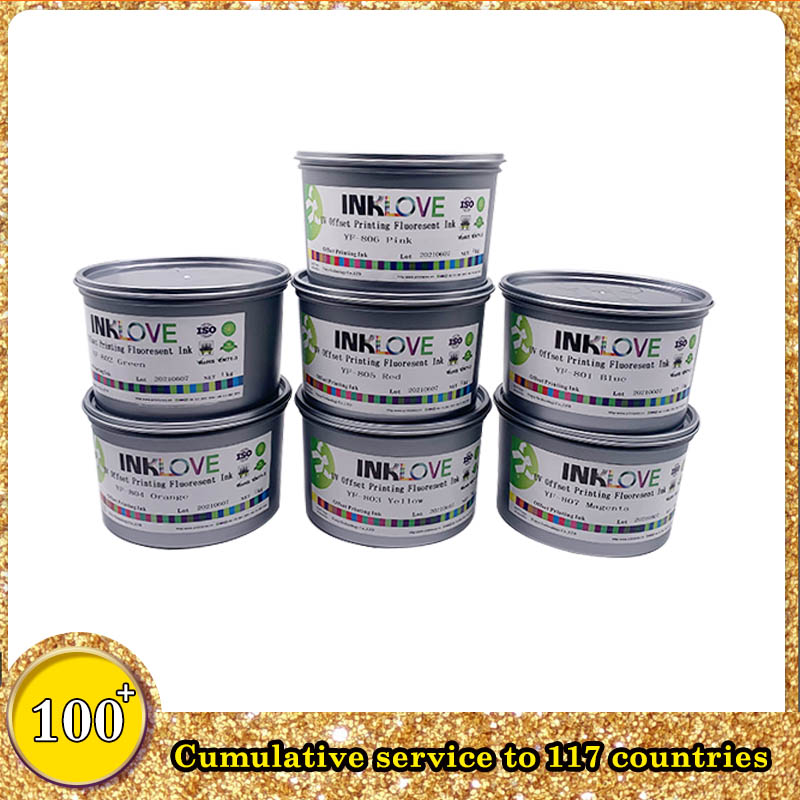 UV Fluorescent Ink Feature:
UV ink refers to the use of ultraviolet light of different wavelengths and energy to polymerize the monomers in the ink binder into a polymer under ultraviolet irradiation, with bright colors (except in special cases), good printability, and suitable curing and drying rate. At the same time, it has good adhesion, and has the characteristics of wear resistance, corrosion resistance and weather resistance. The UV fluorescent ink is based on the UV ink plus appropriate adjustments.
The color matching of UV fluorescent ink and ordinary colored ink. Colorless fluorescent red ink has the best fluorescent effect when printing ordinary ink; colorless fluorescent red ink printing ordinary blue ink or colorless fluorescent blue printing ordinary red ink has a poor effect, so the depth of the background color is different, which has a greater impact on the brightness of the fluorescence. , The darker the ink background, the worse the fluorescent effect.
When printing on paper, UV fluorescent ink is generally used as the final base color, otherwise it will be covered by other inks and affect the fluorescent effect. When printing on transparent plastics, the situation is different. Fluorescent ink is used as the final color for external printing, and the first color is used for internal printing.
UV fluorescent inks are not absolutely colorless or absolutely no traces. On pure white paper, even if completely transparent and colorless varnish is printed, there will be visual differences due to the difference in refraction and reflection coefficients of the paper and varnish, resulting in the difference between oil stains and the brightness of the paper surface.
UV fluorescent inks can reduce blotting only under the following specific conditions:
(1) Change the color blocks of patterns or text to lines;
(2) The fluorescent ink is best printed on the part with the background color, which is helpful to cover the fluorescent ink trace;
(3) The paper with better absorbency should be selected. The ink absorption performance of special invoice paper is better than that of copper and cardboard;
(4) For printed products with special requirements for invisible effects, colorless ink can be printed in the first pass.
UV Fluorecent Color:
| | |
| --- | --- |
| YF-801 | Blue |
| YF-802 | Green |
| YF-803 | Yellow |
| YF-804 | Orange |
| YF-805 | Red |
| YF-806 | Pink |
| YF-807 | Magenta |