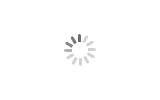 UV Offset Led Ink Spot Color
Brand Ink Love
Product origin Guangdong,China
Delivery time 5-7 days
Supply capacity 1-100 ton
With the popularization of technology and market competition, many traditional state-owned enterprises in China; the leading advantage of UVLED ink technology has gradually lost, and the cost advantages of other private enterprises have also revealed their market share. The current situation and development trend of UVLED ink in China are getting better and better. UVLED ink is an ink that can be cured instantly by ultraviolet radiation. The curing time is less than 1 second, and ordinary ink requires a high-energy-consuming drying device, which is very energy-saving. In addition, UVLEDf, Q ink contains pigments, acrylic prepolymers and monomers, photosensitizers and other components, so it is called an ideal non-toxic, non-polluting, energy-saving and environmentally friendly ink in the packaging industry. It is suitable for paper, cardboard, Packaging materials such as metal, glass, aluminum foil, plastic, etc.
Download
UV Offset Led Ink Spot Color
Spot UV Offset Led Ink
The UV LED ink family includes UV LED offset printing ink, UV LED flexo printing ink and UV LED net EPfd~ ink.
1. UV LED offset printing ink
UVLED offset printing ink has the characteristics of no volatile organic solvent, low pollution, fast curing speed, energy saving, etc., and can be adapted to the printing of a variety of packaging materials, such as paper, aluminum foil, and plastic. Therefore, lJV light offset printing ink has been widely used in the packaging of cigarettes, wine, medicine, beverages and other products.
2. UV LED flexo printing ink
UVLED flexo inks can be printed on absorbing/non-absorbing substrate surfaces, flat and/rough substrate surfaces, and thin/thick substrate surfaces. It has good printability, low cost, energy saving and environmental protection, and has become a member of the new generation of green ink family. UV LED flexo inks have been recognized by customers in many packaging and printing fields such as flexible packaging, cartons, labels and corrugated boxes.
3. UV LED screen printing ink
UV LED screen printing ink is another environmentally friendly ink design that has been rapidly developed today, with the characteristics of energy saving and non-toxic. It is suitable for the printing of large outdoor advertisements, cigarette packets, wine boxes, cosmetics and medicine packaging boxes, etc. The UVLED screen printing ink has excellent printing quality and strong three-dimensional effect, and its application range has been extended to the field of environmentally friendly packaging and printing of various high-end gift boxes.
4. Water-based UV LED ink
This kind of ink is a one-component ultraviolet curable ink, which contains a lot of water. After curing, the water evaporates and the ink film becomes thin. After the ink film is cured, it has excellent rheology, friction resistance, high definition, and bright color. The emergence of water-based UVLED ink not only solves the problem that ordinary UVLED ink cannot be used in gravure and flexo printing in the early days, but also is suitable for screen printing. It is a new type of environmentally friendly ink in UVLED ink that has both safety and product quality.